Weingut Familie Allendorf

HOSPITALITY

The Allendorf and Schönleber families love to wine and dine and enjoy sharing it with their guests: in May, June, September and October, the Georgshof opens the doors of its wine tavern featuring regional fare. The whole range of the family's wines can be sampled and savoured at the estate's vine-covered courtyard.
Varying culinary delights and classic dishes, such as "Spundekäs" (vineyard cream cheese dip) an old family speciality, are the perfect ingredients for a long sunny afternoon which may very well turn into a delightful evening. One of the numerous family members is always on hand and happy to provide information about the different wines, the estate and its sites. Other events (family celebrations, wine hiking tours and much more besides) can be booked at any time.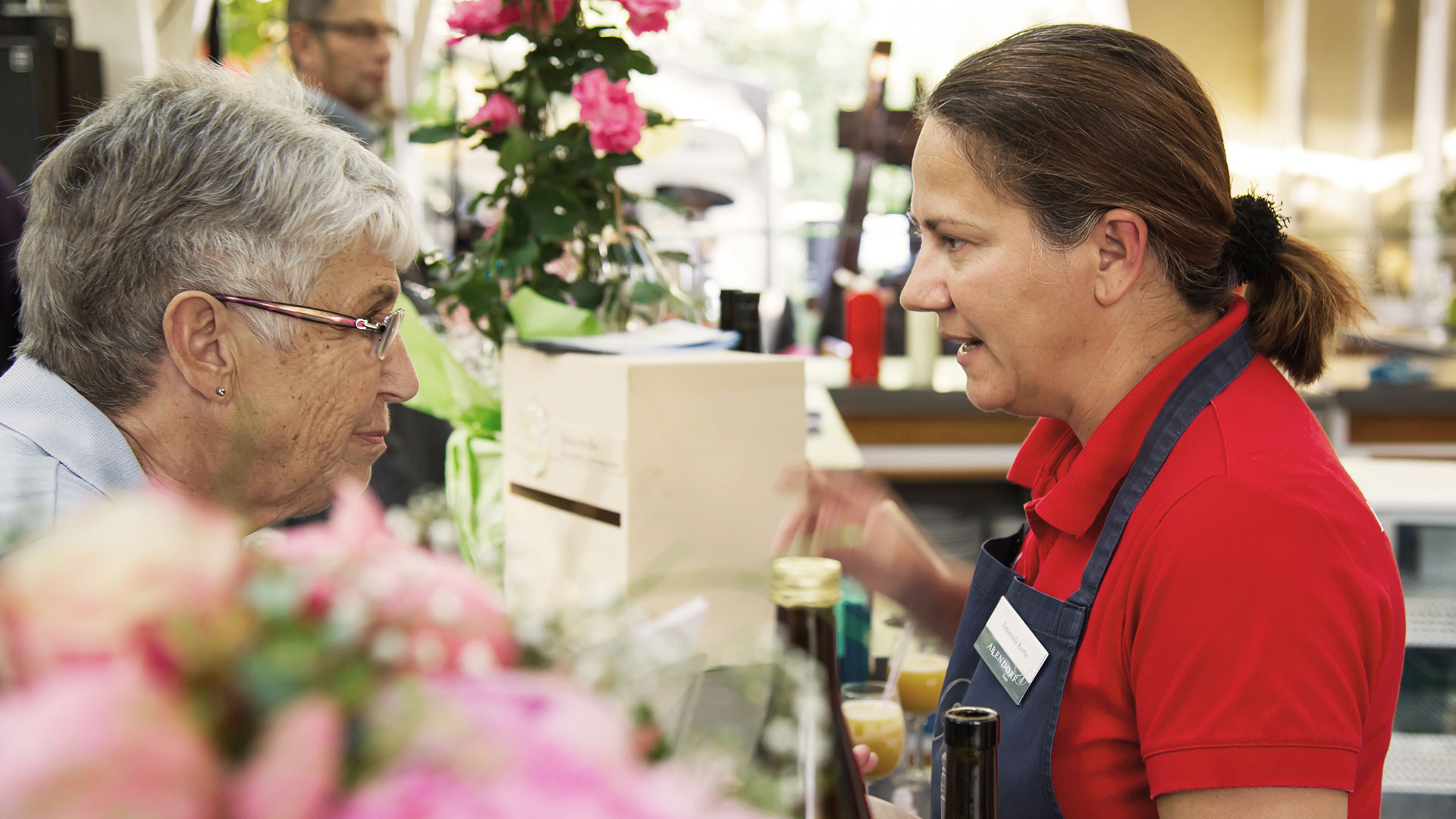 CELEBRATING AT THE GEORGSHOF
The Georgshof offers various indoor and outdoor locations for all types of events. Whether the Quercuskeller, the Wein.Erlebnis.Welt, underneath the vine-covered courtyard of the wine tavern or the cosy indoor rooms – Christine Schönleber will help you find the perfect setting for your celebration at the Allendorf family wine estate.
UNDERNEATH THE VINE-COVERED COURTYARD
OUTDOOR AREA
WEIN.ERLEBNIS.WELT
"CHEFZIMMER"
"BAUERNZIMMER"